As a people who love God, we don't believe in just sitting around! With a range of ministries and entities geared both for our church and our community, we are actively involved in bringing fun, support and meaning to people of all persuasions and age groups.
Northern Australian Conference Calendar
Schools - Term Three Finishes
Sep 17 – 21, 2023
Beginning Sunday
JETS Camp
Sep 18 – Oct 1, 2023
Beginning Monday
Ministers Bible Lands Tour
Sep 24 – Oct 1, 2023
Beginning Sunday
STORMCo Nothern Territory
Schools - Term Four Commences
Personal Ministries Roadshow - Alice Springs
Personal Ministries Roadshow - Tennant Creek
Personal Ministries Roadshow - Katherine
Personal Ministries Roadshow - Darwin
Personal Ministries Roadshow - Townsville
Oct 20 – 22, 2023
Beginning Friday
Growing Together Summit (Youth)
Personal Ministries Roadshow - Innisfail
Personal Ministries Roadshow - Cairns
Personal Ministries Roadshow - Malanda
Personal Ministries Roadshow - Ayr
Personal Ministries Roadshow - Mount Isa
Personal Ministries Roadshow - Mackay
Alice Springs Investiture
Mount Isa, Townsville & Ayr Investitures
Mackay North & Mackay Central Investitures
Schools - Term Four Finishes
FNQ & Mareeba Investitures
Schools - Last Day For Teachers
Edmonton & Cairns Investitures
Departments
As many as 1000 people get together at our beautiful Riverside Convention Centre for what is affectionately known as "Big Camp." People stay in caravans and tents, or trip in each day to participate in workshops and training, children's activities and Bible presentations. It's a real special time where people from all over the Northern Australian Conference meet up and enjoy fun, food and fellowship and are refreshed spiritually.
We are happy to announce that Big Camp is returning in 2023 so please save the date from 23 June – 1 July 2023.
More information will be available in the new year.
The Adventist Development and Relief Agency (ADRA) Australia works with people in poverty and distress to create just and positive change through empowering partnerships and responsible action. It achieves this in various ways:
Disaster relief – meeting immediate, short-term, emergency needs by providing shelter, clothing, food and medical treatment
Food security – ensuring communities have adequate and sustainable food sources
Civil society strengthening – empowering communities with strong leaders and groups
Health – preventing the spread of disease and also promoting healthy living within communities
Education – breaking the poverty cycle by giving communities access to essential education
Economic Development – creating self-sufficient communities by providing income opportunities
ADRA Op Shops
Mareeba
Phone: (07) 4092 5161
Address: 9/11 Hort Street, Mareeba


Mackay
Phone: (07) 4951 1700
Address: 83 Milton St, Mackay
One of the blessings of our territory is to have such ethnic diversity. In order to better reach out to indigenous Australians we have our Aboriginal and Torres Strait Islander Ministry (ATSIM) Department, which is dedicated to sharing the Gospel of the soon coming of Jesus Christ to our Aboriginal and Islander people in Australia.
ATSIM runs Regional weekend programs, Camps and STORMCO's (young people service ministry that stands for Service To Others Really Matters) throughout the Northern Australian Conference. These programs are designed to connect back with communities by building relationships, cross cultural awareness, healthily living & finding hope in Jesus.
ATSIM also identifies what young people have to offer and invests in youth leadership training and assists in providing strong Aboriginal & Islander leadership for the church, the community and the world.
Riverside Convention Centre
The Riverside Convention Centre is situated in a beautiful setting beside the the Ross River and only a short walk to one of the local shopping centres.
Overnighters, tourists and groups are all welcome.
The centre is ideal for:
Conventions
Social Functions – reunions
Seminars
Families – lots of space for the kids
Caravans
Tents
Facilities Available:
7 Cabins with shared bathrooms and kitchen area
6 motels with self contained bathrooms and shared kitchen area
4 Self Contained Family Units
Numerous Caravan and tent sites
Commercial Kitchen with Dining Room
Large Hall
Seminar Room
Laundry
For more information contact:
Di & Jonno Obst
Address: 55 Leopold Street, AItkenvale, QLD, 4814
Phone: (07) 4779 6708
Email: [email protected]
Are you looking for good quality Christian resources? Want to find a comprehensive range of:
Books
DVD's & CD's
Music books
Bible study materials
Bibles
Health and cooking books
Health foods
Children's titles
Gift items.
Come in, browse and meet out friendly staff
Address:  55 Leopold Street, Aitkenvale QLD 4814
Phone:   (07) 4728 7097 or 1300 788 773
Email: [email protected]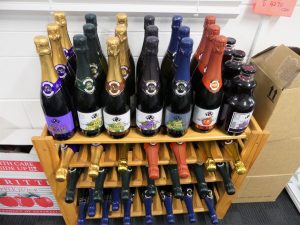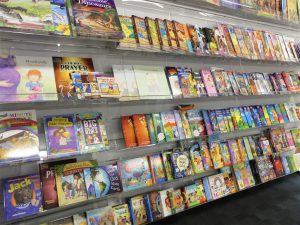 Good health is probably the most precious commodity for every person on the planet. The Seventh-day Adventist Church promotes that each person should live life to their maximum, God-given, potential physically, emotionally, socially and spiritually.
The aim of the Health Ministries Department is to assist individuals, local churches and their communities to experience that quality-of-life through:
Health, Nutrition and Wellbeing
WIN-WELLNESS
Stress Management: Beyond Coping
Vegetarian Cooking Classes
Complete Health Improvement Program (CHIP)
Please follow us on Facebook for latest updates and resources
The official television network of the Seventh-day Adventist Church, HopeChannel, offers programs on wholistic Christian living and focuses of faith, health, relationships, and community. It is television that will change your life! HopeChannel reaches across Australia and can be viewed either online or via satellite dish. Contact us if you are interested in having a dish installed.
Are you looking for a radio station that promotes good values and is child and family friendly? Do you want to listen to something that is uplifting and provides spiritual comfort and hope? Then look no further than Faith FM! With a blend of relevant Australian and oversees content, and transmitting from over 40 locations around Tasmania, Faith FM is guaranteed to make a positive difference in your life. Tune in on either 87.6, 87.8 or 88.0 and enjoy the best in Christian radio!
Our pastors need a pastor too! Theirs is a unique role where they are constantly giving of themselves to help others in all kinds of circumstances, emotions and needs. So where does the pastor turn when he needs someone to talk to? That is the role of the Minister to the Ministers. He is there to support, encourage and guide the pastors in their busy occupations. Often he is just a listening ear and a sounding board, while at other times he is a resource person, advisor and advocate. Contact is made with the pastors through regular emails, calls, visits and meetings.
The task of the Personal Ministries Department is to inspire, motivate, equip, train, and mobilize Seventh-day Adventist Church members for dynamic Christian service with the conviction that the church is organized for service, and every member is called by God to be a missionary for the service of God and for fellow men.
Dynamic Small Group implementation
Community Service training
Maximising potential of Sharing Jesus with others
Bible study/sermon preparation and delivery
Spiritual gift identification, and utilisation
Resourcing members and discipleship training
Safe Places…  Safe People
Thank you for your interest in Safe Place Services.
Do you have a concern regarding the safety of someone you care about?
Responding to Risk is a brochure prepared by the AUC which may be of help to you.
Click the following link to visit the Australian Union Conference Safe Place Services site where more resources and information are available.
The Northern Australian Conference provides a Will service to its members through the Trust Services Department in South Queensland. The service has operated for over thirty years and is under the supervision of practicing lawyers.
For legal reasons, the service provided is limited to "those associated with the church". This is understood as referring to church members and others who attend church services. Wills are prepared free of charge and without financial obligation to leave a bequest to the church. Information Forms are available by calling the Trust Services Department on (07) 4779 3988, during business hours.
Appointments can be made online or by calling the Conference Office. As Trust Services is not based in the Northern Australian Conference most appointments need to be made for during Big Camp. Some dates may be available outside of Big Camp in your area, so please check the booking site for availability.
The Women's Ministries Department seeks to encourage Adventist women to recognise their gifts and talents and to touch lives within the church and reach out to others who are seeking to find comfort in Jesus.
The Northern Australian Conference (NAC) Youth team seeks to develop loving communities, share the journey, and serve the community of North Queensland and the Northern Territory. We are committed to inspire, train and empower young people to follow Jesus.
#REACHUP #REACHIN #REACHOUT